Re: Geneva 2017: new Fiesta ST
---
Re: Geneva 2017 = "Velar" ...vel+LRRRrrrrrrrrrrrrrrrrr
---
New Range Rover Velar: plugging the gap between Evoque and Range Sport
CarMagazine.co.
Published: Today - by Tim Pollard

...The slinky newcomer is due to be shown at the 2017 Geneva motor show and is the big news from Jaguar Land Rover at the spring fair...
The Velar's full world debut is planned for an event in London on 1 March 2017, followed swiftly by further details and information at the Swiss car show

...This is the fourth member of the Range Rover family and parent company Land Rover is keen to explain the car's positioning. Hence the flood of graphical illustrations to place it in the pecking order, rather than a host of photographs showing exactly what it looks like.
A new Range Rover doesn't come along very often, see… As recently as 13 years ago, there was only a single model range, but this infographic illustrates how they've cutely ramped up the premium range.
Why is the new Range Rover called Velar?
Ready for a history lesson? The early prototypes for the original Spen King-era 1970 Range Rover were dubbed Velar, to denote the camouflage they wore.
The name is derived from the Latin velaris, meaning to veil or cover, reflecting how Land Rover attempted to hide the 1969 test hacks to divert our prying eyes. Got it?...
- - - EDIT - - -
TTAC
"...somewhere between the $41,800 Evoque and $65,650 Range Rover Sport (base prices)..."
- - re-EDIT - - -
crossreference
- - re-re-EDIT - -
originally swiped by VinceBurlappCar.com

---
Last edited by 2b2; 02-25-2017 at

12:44 AM

.
Geneva 2017 - Volvo XC60 afaik
---
Geneva 2017 - Peugeot Instinct Concept
---
coming soon to a STARstang thread near You...
WorldScoop.forumpro.FR
Peugeot Instinct concept pic leaked before Geneva
Muscular two-door offers a glimpse of French car maker's future design direction and could signal a switch to electric
AutoCar.co.UK
by Sam Sheehan - 25 February 2017
An image of the Peugeot Instinct concept has leaked online ahead of its reveal at the Geneva motor show next month.
Posted onto the official show website and shared on the Worldscoop forum before it could be removed, it shows what is likely to be a design study that'll preview the look of the brand's future models.
It wears sharply angled headlights that filter down into diagonal day running lights. The two-door body mixes the shapes of a hatchback and coupé with muscular arches and what looks to be a grille-free nose.
This suggests the concept is powered by an
electric drivetrain
, another likely nod to Peugeot's future models.
Along with its PSA Group siblings Peugeot plans to launch electric and hybrid production models from 2019.
DS will launch the new powertrains first
, before handing them over to Peugeot and Citroën.
The Instinct concept suggests these electrified powertrains could quickly make their way into performance models.
.
a 'teleNovela' called Geneva2017...
---
Europe's automakers in turmoil at Geneva auto show
Detroit Free Press
Mark Phelan - Feb. 25, 2017
The European auto industry is in turmoil as it prepares for the Geneva auto show in March.
Automakers would rather be talking about sleek new vehicles and exciting technologies, but corporate drama will loom large.
Here's an overview to help you recognize some of the players and their potential roles:
General Motors sells Opel/Vauxhall to Peugeot SA
This appears to be a done deal, and it will rock the European industry. After nearly a century GM will effectively stop doing business in Europe, and France's Peugeot SA, which includes the Citroën brand, will become the continent's second-biggest automaker.
PSA is a stronger and more advanced company than most Americans realize, but taking on Opel is a huge challenge. Many European observers think PSA's business, product line and manufacturing footprint overlap too much with Opel.
Concerns about possible job cuts in Germany and Britain have made the deal politically explosive, prompting Peugeot Group chief Carlos Tavares to meet top politicians and union leaders to reassure them that jobs will be protected, at least initially.
Meanwhile, GM which fought tooth and nail to retain Opel's engineering and design expertise during the Great Recession, is ready to move on.
Management's new credo of "fish where they're biting" translates to abandoning Europe
's high-cost, low-margin environment for more profitable locales, like North America and China. It's risky, but GM no longer needs Opel's engineering and design, so the die is cast.
Peugeot on the prowl around the world
Speaking of brands most Americans have never heard of, Peugeot is also reportedly shopping for Proton, a struggling Malaysian automaker. Reports say PSA thinks it can boost Proton production from 150,000 a year to as much as two million. Other automakers have tried to turn Proton into a success before, but Malaysia remains inexplicably attractive to automakers. China's Geely, which owns Volvo, is also interested in Proton.
Proton also happens to own Lotus, the British sports car and consulting company that's synonymous with engineering excellence and an inability to make money.
Any big move by Peugeot SA may start dominoes falling as other European automakers react.
Fiat Chrysler, anyone?...

Where art thou, Wolfgang?...
High-profile executive Wolfgang Bernhard's surprising departure from Daimler this month set tongues wagging...
...If Bernhard wants another job in the auto industry, he should get offers from European, Chinese and possibly even Japanese, Korean or American automakers.
Volkswagen diesel(gate), management feuds...

Did I mention there will be cars?
Automakers hope to squeeze in a few new-vehicle unveilings in between management rumors and boardroom tussles during the Geneva auto show's media days March 7-8.
The goodies coming include a $1.6-million supercar by Audi's in-house ItalDesign studio, VW's Arteon fastback sedan, Opel Grand Insignia station wagon, Mercedes-Benz E-class convertible and a crazed soft-top Mercedes-Maybach SUV that's like a six-figure Jeep Wrangler.
I'll preview those and other cars coming at the show Sunday, March 5.
.
Re: Geneva 2017
---
Peugeot Instinct Concept Revealed
CarAdvice.com.AU
James Wong - Today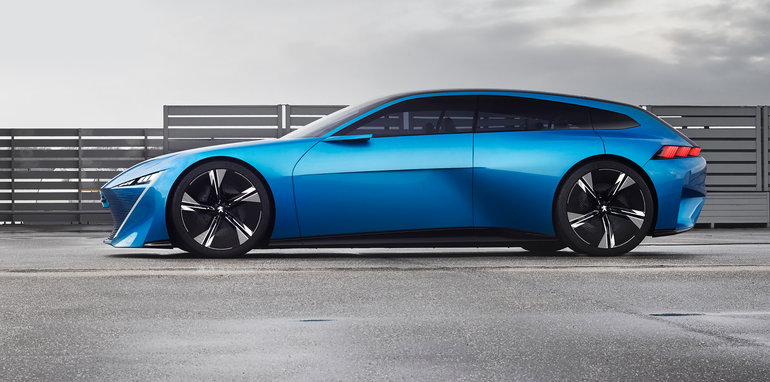 The Peugeot Instinct concept has been revealed, ahead of its public debut at the Geneva motor show next month.
An autonomous shooting brake, the Peugeot Instinct is pitched as a car that understands the driver and can "foresee your every wish".
Headlining features of the Instinct include full connectivity with devices like your smartphone, smartwatch and social media sites...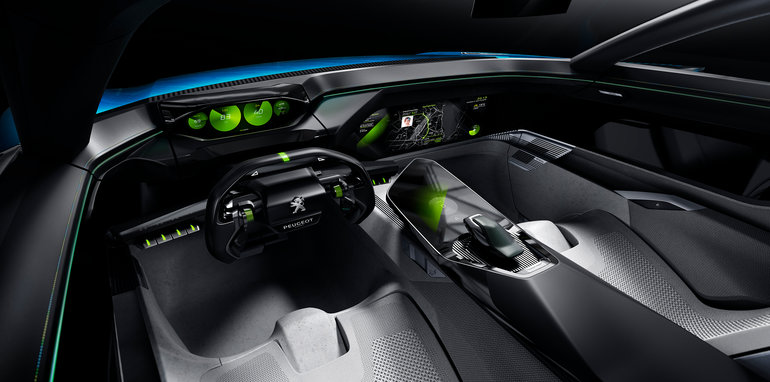 ...Inside, the Instinct features the latest version of Peugeot's i-Cockpit interior design, including a 9.7-inch central infotainment screen along with a kinematic system that is used to switch between driving and autonomous modes.
When in driverless mode, the vehicle's steering wheel and accelerator pedal fold away, while the digital instrument cluster displays a wide range of information including speed, distance travelled, powertrain data and battery charge levels...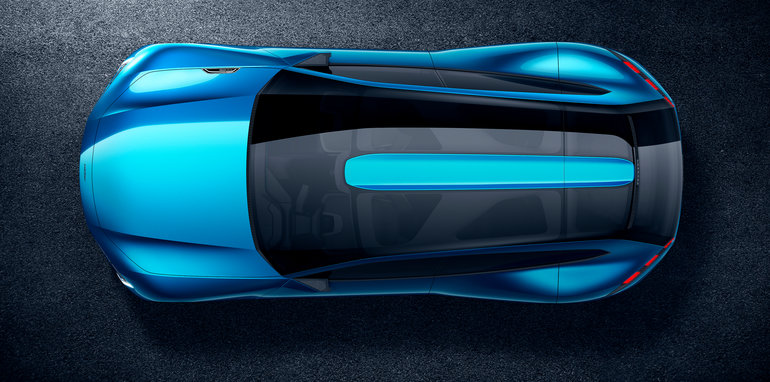 More... pix & info @ site
.
Re: Geneva 2017
---
The XC90 is very good looking and if this is anything at all like it, then it will be a hit too.
---
Current Car: 2013 Lincoln MKZ Hybrid Reserve Ice Storm 2.0h CVT
Previous Cars
2008 Ford Focus SE Sedan White 2.0L Duratec I4 4 Speed Automatic
2004 Lincoln LS V6 Luxury Cashmere Tri-Coat 3.0L Duratec V6 5 Speed Automatic with SST
1999 Mercury Sable LS Premium Toreador Red Clear Coat Metalic 3.0L Duratec V6 4 Speed Automatic
Re: Geneva 2017
---
I'm actually pretty interested in the XC60. I agree Andrew, the XC90 is great, especially inside, so if this will be like it (I don't doubt it will be), it ought to be quite a nice vehicle.
---
Current Vehicle:
2009 AWD Flex Limited
Light Ice Blue/White Suede Roof | Med. Lt. Stone Interior | Vista Roof | Navigation | PowerFold™ 40/40 2nd Row/Console | Refrigerator | Aftermarket dual headrest DVD System | PowerCode™ Remote Start | Towing Package | 22" Edge Sport wheels
Posting Rules

You may not post new threads

You may post replies

You may not post attachments

You may not edit your posts

---

HTML code is On

---