Re: Frankfurt: Sept 12/14–24, 2017
---
Quote:
did you know that KIA is using Wookies and Bigfoots for upholstery?
AutoExpress

Autoblog Live gallery1
Autoblog Live gallery2
The interior of this Kia Concept is something retro-futurist.. that colored and metal-apparence dash with a modern touch of the screens...is like the cars from the 50´s. The other materials are very cool.. those hairy and strange covers for the seats are very innovative. I love it. And the shooting brake style of the exterior is very interesting.
---
_________________________________________________
Re: Frankfurt: Sept 12/14–24, 2017
---
Porsche Looking At Solid-State Batteries For Electric Sports Cars
Porsche is investigating using advanced solid-state batteries for fully-electric sports cars.
At the Frankfurt Motor Show, VW Group boss said it wants an electric version of every model in its family by 2030 and that includes Porsche. Consequently, the Stuttgart sports car maker is looking at the most advanced battery tech it could use in electric variants of the 911 and Boxster.
Speaking on the matter, Porsche research and development boss Michael Steiner said "Fully electrified sports cars would work very well for longitudinal acceleration but the weight disadvantage is in the handling.
Re: Frankfurt: Sept 12/14–24, 2017
---
Mercury C557
Join Date: Mar 2007
Location: N NW of Atlantis (Reno)
Posts: 22,734
I'm boycotting Japan so >> (Frankfurt: cute as... )
---
Quote: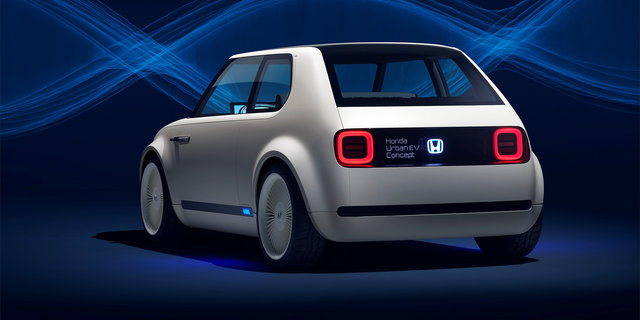 MotorTrend: sports-ev Oct25
if they went for the little retro-car, they'll go NUTZ over a little retro e-Coupe
! ! !
---
.
To view links or images in signatures your post count must be 0 or greater. You currently have 0 posts.

Posting Rules

You may not post new threads

You may post replies

You may not post attachments

You may not edit your posts

---

HTML code is On

---