View Poll Results

: The Sportback Poll: Who Would an A5/Buick RSB Competitor Make More Sense For?

Ford
1
7.69%
Lincoln
12
92.31%
Voters: 13. You may not vote on this poll
Re: Smaller, Sportier, Replacement?
---
Take a Vote, Everyone!
Mercury C557
Join Date: Mar 2007
Location: N NW of Atlantis (Reno)
Posts: 22,734
Re: Smaller, Sportier, Replacement?
---
I vote
:
[x] yes
or even
:
[X] esp
ecially, IF one [F] could be C2 & the other [L] could be cD6
....I have a hard time with forms
---
.
To view links or images in signatures your post count must be 0 or greater. You currently have 0 posts.

---
Last edited by 2b2; 04-28-2018 at

04:02 PM

.
Ford Focus ZX
Join Date: Feb 2007
Posts: 326
Re: Smaller, Sportier, Replacement?
---
The poll should have a third option - neither
Re: Smaller, Sportier, Replacement?
---
My god...Who shat in your Froot Loops?
Are you saying that the future of Ford's cars have to be LITERALLY SUVs and crossovers, while sedans should go away completely and not evolve to challenge crossovers?
In biology, you learn that humans evolve over thousands or even millions of years as civilizations advance, and technology changes. Humans used to have sharp teeth because we used to eat raw meat in prehistoric times. As we learned to cook the meat with fire, and eventually more advanced methods, our teeth became flatter and less sharp. As we evolved in several other ways as humans developed governments and laws.
I'm looking at sedans the same way. Our tastes have evolved to favor utility. This is why we go after Trucks, and SUVs.
The sportback is a sedan that has evolved to meet utility needs. This class of vehicle disproved that an SUV is the only vehicle to get when you need cargo space, leg/head space or to sit higher. I don't understand why someone wouldn't like it.
It's still technically a sedan...The space is very close to SUV territory.
Re: Smaller, Sportier, Replacement?
---
While not similar in size to the other cars I'm considering, I like this car enough to add it to my list.

Buick Regal GS Sportback.
Re: Smaller, Sportier, Replacement?
---
I've decided on the car I'm going to trade my Sonata in for next year. I'm really impressed with the combined practicality of sportbacks. The Audi A5 looks so beautiful and refined, that I've decided to get a used one when the value drops.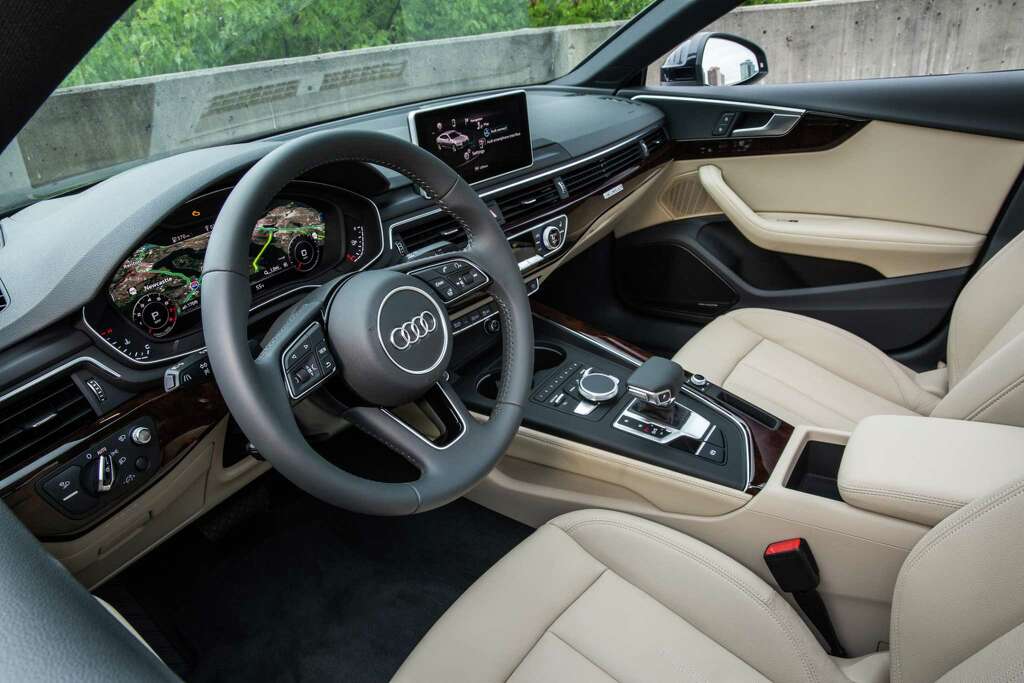 Re: Smaller, Sportier, Replacement?
---
Re: Smaller, Sportier, Replacement?
---
If it's to compete with Audi then Lincoln
If it's to compete with Buick then Ford

Let's clear things up Buick is not a true luxury brand they are like the Titanium or Platinum trim on Fords. They come with cloth seats standard and have fake wood trim on their interiors unless you get an Avnir trim where Lincoln has real wood on every model, even lowly Acura gives you real wood on all their models. The cheapest Buick you can buy is 22k which is 11k cheaper than the cheapest Lincoln. The most expensive Buick is a Enclave Avnir at 64k which is a whole heck of a lot less than the most expensive Lincoln you can buy which is a Black Label Navigator at 105k. Let's not even start to compare German pricing because that makes Buick look even more ridiculous.
---
Current Car: 2013 Lincoln MKZ Hybrid Reserve Ice Storm 2.0h CVT
Previous Cars
2008 Ford Focus SE Sedan White 2.0L Duratec I4 4 Speed Automatic
2004 Lincoln LS V6 Luxury Cashmere Tri-Coat 3.0L Duratec V6 5 Speed Automatic with SST
1999 Mercury Sable LS Premium Toreador Red Clear Coat Metalic 3.0L Duratec V6 4 Speed Automatic
---
Last edited by Nihar Mazumdar; 05-10-2018 at

02:09 PM

.