Ford Ka
Join Date: Jun 2018
Posts: 1
Re: 2019 Ford Ranger
---
I think global and NA clearly have different front styles, and I like the NA version better.
---
To view links or images in signatures your post count must be 0 or greater. You currently have 0 posts.
Ford Ka
Join Date: Jun 2018
Posts: 12
Re: 2019 Ford Ranger
---
Quote:
I can't speak for anybody else, but I'm not forgetting anything. Compared to normally aspirated 6-cylinders, 4-cylinder turbos make comparable power and better torque. It's not a question of how much power they make, but how they make their power. In the last four years I've had four German 2.0T's in my garage. They're punchy and can be somewhat fun-to-drive, but they're also buzzy and unrefined. The vast majority of turbo fours sound flatulent, and custom exhausts can make them sound even worse.

I've said it before, and I'll reiterate ... the 2.3T is a fine base engine. Probably an ideal base engine for the Ranger. But why does it have to be the only engine?
I would like to see the 2.7L turbo as an option, but if done properly and if it has to be the only engine available, then I'm fine with the 2.3 Turbo in place of a n/a V6. I recently let go of a 2013 MKZ turbo and, in every way, that engine was as pleasant as a naturally aspirated V6 was likely to be IMO, and as you suggest low end torque felt notably better. The exhaust note was actually fine as well, it didn't sound buzzy or thrashy and actually had a bit of a very muted, deep rumble to it even from the outside. (I initially thought it might be artificial noise piped through the stereo) I should also mention that this is in stark contrast to the last Impala sedan I had as a rental which was so thrashy and rough I thought it was the turbo four, and poppoed the hood to find a six under there. Still, I agree with you in that I wouldn't consider a turbo four as a good candidate for a an aftermarket exhaust, because that only ends one way for a four cylinder.
Re: 2019 Ford Ranger
---
Looks like the
Ranger
and
Everest
have been transformed into Military vehicles by the French.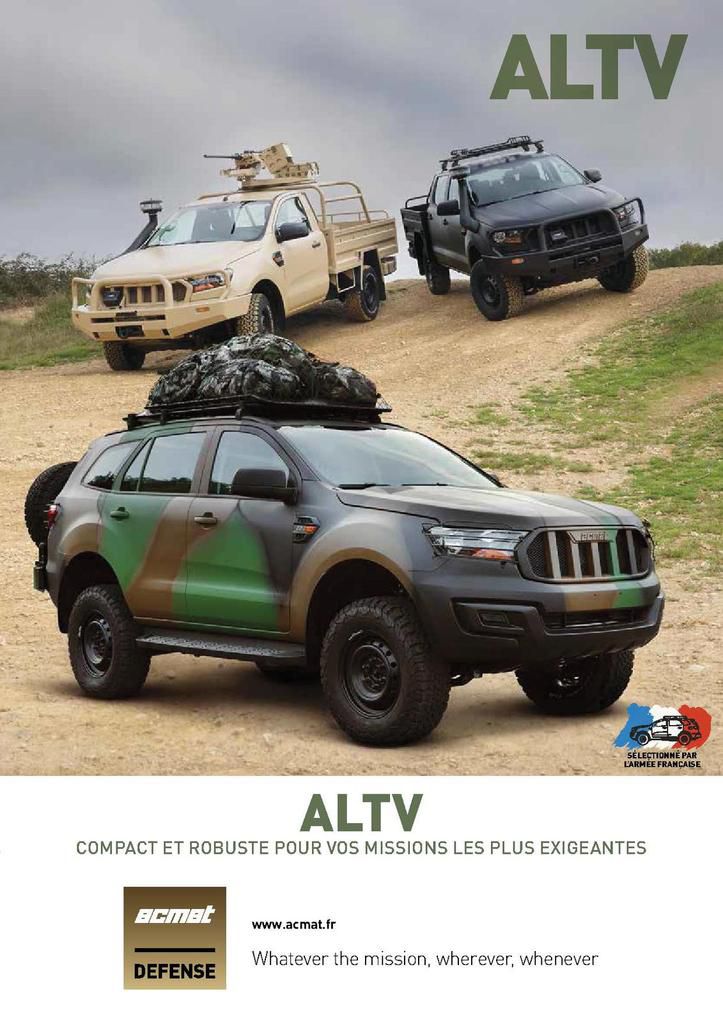 I wonder what they might do when they see the upcoming Bronco.
Posting Rules

You may not post new threads

You may post replies

You may not post attachments

You may not edit your posts

---

HTML code is On

---