2013 Ford Escape 2.5L and 2.0L EcoBoost Receive Official MPG Figures
---
Quote:
Originally Posted by
ausrutherford
1.6L EcoBoost comes later in the year
FordInsideNews.com
April 20, 2012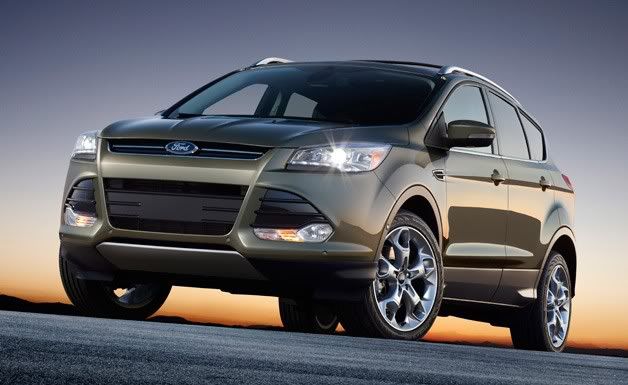 This morning, the EPA finally released official MPG figures for the 2013 Escape. Due to the 1.6L I-4 EcoBoost's late availability, only the 2.5L and 2.0L EcoBoost's ratings were released. All the power train configurations see improvements over their 2008-2012 counterparts, when you take into effect transmissions.
The 2.5L with an automatic, which carries over with improvements for the last model, sees an improvement to 22/31/25. For comparison, the last model with this engine, though with a manual, saw 23/28/25. The one particular troubling part is to why the city fuel economy went down. The loss of the manual is the reason for this since only an automatic is now offered. The automatic did improve however, but not enough to take over the Honda CR-V's. Should have Ford continued to offer a manual in the Escape due to people seeing the lower standard city MPG? We will have to see.
The big improvement is in the V6 replacement 2.0L I-4 EcoBoost. The outgoing 3.0L V6 saw 19/25/21. The new EcoBoost with fuel saving technology now sees 22/30/25 MPG. This is a huge improvement across the board and should help sales of V6 equivalent models perhaps until the 1.6L EcoBoost comes online. To us, it would be hard to justify not buying the 2.0L EB with similar fuel economy, but more power, to the 2.5L I4.
With sales suppose to start early next month, we finally see the fuel economy of the new 2013 Escape. Do you think it is enough of an improvement? Tell us in the comments.
Views
6476
Comments
0
Comments