Ford's First Quarter 2012 Global Sales Breakdown
---
Quote:
Originally Posted by
ausrutherford
Sales of Focus Up; China, Europe Hit the Wall
FordInsideNews
May 11, 2012
By: Austin Rutherford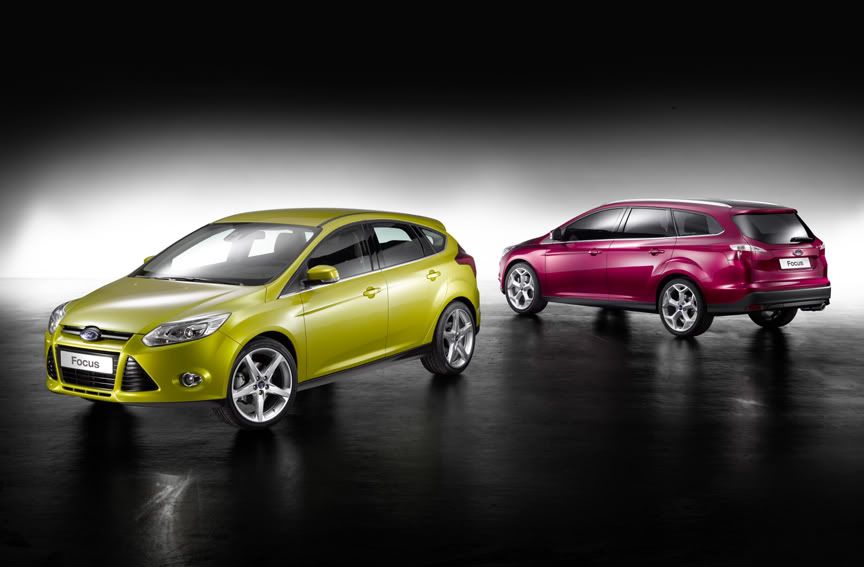 Ford sales in the first quarter of 2012 were a double-edged sword. Even with higher sales in North America, Europe and China dragged total sales downward. Ford will have many new products in the coming months to help remedy both problems.
Ford of Europe is experiencing weakening demands for their products as the debt crisis continues. There is glimmer of hope however out of the storm for market share is on the rise. Sales of vehicles like the Focus are gaining traction allowing for this increase.
Even though many companies are slowing development of models, or canceling them altogether, Ford of Europe is pulling a page out from Ford of North America's handbook: When in recession, speed up development. Over the course of 2012 to the end of 2013, Europe will released all-new versions of the Ranger, Transit, Kuga, Mondeo, S-Max, and Galaxy with many other all-new, face lifted, or new derivatives of models coming as well.
One of the big reasons European margins are hurting is overcapacity. Ford will however be adding capacity. "Madness!" you say? Well Ford will be putting its cheap labor Romanian plant into full swing for the all-new B-Max. Instead of very low margins like that of competitors, Ford will be allowed to make more money for the vehicle than if it was made in Western Europe. Ford will also start production of two plants in Russia, which will produce vehicles like the Explorer and Transit.
Even if European sales stay at their low rates, Ford of Europe's sales could actually rise a lot thanks to these new, "cheap" plants.
Ford of China's sales fell 16% in the first quarter. This, however, can be contributed almost by the Ford Focus switchover. The all-new Ford Focus launched late in April and curved sales of the older model as customers waited for the improved third generation. The fall, however, does show a sour point at Ford China.
The Ford Focus makes up roughly one fourth of Ford's Chinese sales. Any disruption in its chain causes the entire endeavor to show a loss. Even with Ford adding products like the Kuga, EcoSport, and Explorer this year and in 2013, Ford needs to diversify their Chinese lineup further. Three cars, in sedan and hatch, are not enough. Whether Ford needs to release cheaper cars in segments with the Ford brand or not, more cars from the A00 to the C segment (Chinese segmentation) is needed if Ford wants to grow is all fields of the Chinese auto industry.
Even with sales being lower due to debt and foreseeable product shifts, there were many bright lights in Ford's sales. North American sales were up thanks to a lift in the United States. The biggest gainer in this market, and the world, was the Focus. The Focus was so popular in March that it likely scored over 100,000 units globally. Compared to the same period in 2011, 2012 saw sales of the Focus rise nearly 14% globally. Expect sales of the Focus to rise even more as plants in China and Thailand come online. Ford F-Series (North American), Explorer, and Edge all saw nice gains from the previous years.
Ford is not standing still. In the coming months, Ford will release the all-new B-Max in Europe and the all-new Ranger will start production and sales in South America. Ford of North America will start the global debut of the all-new Escape/ Kuga in May, while Ford Asia Pacific and Africa will have opened two all-new plants for the third gen Focus.
If you have any figures of markets not listed, please tell us in the comments section. Big thanks to Matt of
Best Selling Cars
.
Markets included in the first quarter were Argentina, Australia, Austria, Bahrain, Belgium, Brazil, Canada, China, Chile, Croatia, Cyprus, Czech Republic, Denmark, Egypt, Estonia, Finland, France, Germany, Greece, Hungary, Iceland, India, Indonesia, Ireland, Israel, Italy, Japan, Kuwait, Latvia, Lithuania, Luxembourg, Malaysia, Mexico, Morocco, Netherlands, New Caledonia, New Zealand, Norway, Oman, Qatar, Philippines, Poland, Portugal, Romania, Russia, Saudi Arabia, Slovakia, Slovenia, South Africa, Spain, Sweden, Switzerland, Taiwan, Thailand, Turkey, Ukraine, United Arab Emirates, United Kingdom, United States, Uruguay, Venezuela, and Vietnam.
Sales by Category
Ford Focus - 236,261
Ford Fiesta(World/LA) - 189,246
Ford F-Series(World)/ Lobo - 170,913
Ford Escape/ Kuga - 91,632
Ford Fusion(World) - 69,460
Ford Transit V,VII - 56,650
Ford Mondeo - 40,636
Ford Edge - 39,298
Ford Explorer - 38,444
Ford C-Max - 32,636
Ford E-Series - 31,125
Ford Figo/ Ikon(Mx) - 25,154
Ford Mustang - 21,497
Ford Ka(Euro) - 20,810
Ford Ranger(World) - 19,423
Ford Transit Connect - 19,350
JMC Boadian/ BD-Series/ Boarding/ JX-Series - 18,720
Ford Ka(S.Am.) - 16,643
Ford Taurus - 16,563
JMC Qingka/ Carrying/ Convey - 16,543
Ford Ranger II - 16,039
Ford EcoSport - 14,548
Ford S-Max - 13,319
Ford Expedition - 11,154
Ford Flex - 7,671
Lincoln MkZ - 7,302
Lincoln MkX - 7,277
Ford Galaxy - 7,217
Ford Cargo - 6,835
Ford Falcon - 4,891
Ford Fusion(Euro) - 4,675
Ford Fiesta(Indian)/ Ikon(S.Af.) - 4,596
Ford Territory - 3,884
Ford Crown Victoria - 3,827
JMC Yusheng - 3,653
Lincoln MkS - 3,420
Landwind/ X6/ X8/ X9 - 3,354
Ford F-Series(S.Am.) - 2,240
Lincoln Navigator - 2,206
Ford Courier - 1,825
Ford MkT - 1,608
Ford Heavy Trucks - 1,425
Ford Econovan - 904
Ford Everest/ Endeavor - 742
Ford Bantam - 737
Lincoln Town Car - 477
Troller T4 - 237
Ford I-Max - 236
Landwind Fashion/ CV9 - 171
Lincoln Mark LT - Unknown
*Models that have ended production are in
BOLD
*
Sales by Category
Cars
City - 20,810
Sub-Compact - 235,639
Compact - 236,261
Mid-Size - 117,398
Full-Size - 29,178
Utility Vehicles
including MPVs
Sub-Compact - 19,223
Compact - 125,654
Mid-Size - 116,446
Full-Size - 22,639
Trucks & Ute Vans
Sub-Compact - 2,562
Compact - 54,109
Mid-Size - 20,327
Full-Size - 260,928
Medium Duty - 1,425
Cab-Over - 23,378
Specialty
Pony Car - 21,497
Views
14232
Comments
0
Comments