Discussion Starter
·
#1
·
Automotive News
Ford boosts Escape, Focus output to meet clunker demand

Amy Wilson
Automotive News
August 13, 2009 - 10:17 am ET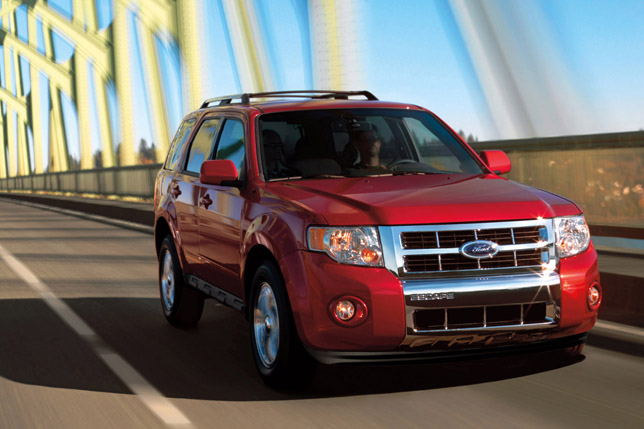 DETROIT -- Ford Motor Co. is boosting third-quarter production of the Escape and Focus to replenish inventories depleted by cash-for-clunkers demand.
Ford is adding another 10,000 units in the third quarter, primarily Escape and Focus, bringing planned North American production for the period up to 495,000 vehicles, up 18 percent from year-earlier levels. Ford also announced today that it plans to produce 570,000 vehicles in the fourth quarter, up 33 percent from a year earlier.
The company will add production shifts and increased overtime on its Escape line in suburban Kansas City and its Focus plant in Wayne, Mich.
In Kansas City, employees will work Aug. 21 and 22 during what had been a planned summer shutdown week. The company expects to build an additional 3,500 Escapes during August and September.
In Wayne, weekday overtime and added Saturday shifts will increase Focus production by more than 6,000 vehicles, the company said. A union official told Automotive News Wednesday that about 6,400 additional Focuses are planned through the end of September.
"Under the Cash for Clunkers program, the Ford Escape and Focus are flying off dealer lots, and we're doing all we can to ensure our dealers are well stocked with the fuel-efficient vehicles that customers really want," Mark Fields, Ford's president of the Americas, said in a statement.
Ford finished July with a 25-day supply of Focus and a 21-day supply of Escape. Some dealers say they're sold out of the vehicles.
Ford also is reprioritizing vehicle shipments to ensure that Focus, Escape and Fusion, another high-demand nameplate, are loaded on car haulers first for speedier delivery to dealerships.
f
or more
CLICK HERE
. Registration required but not subscription.