Discussion Starter
•
#1
•
Tesla : Consumer Reports' best car ever tested

- Money.CNN.com
By Peter Valdes-Dapena @PeterDrives May 9, 2013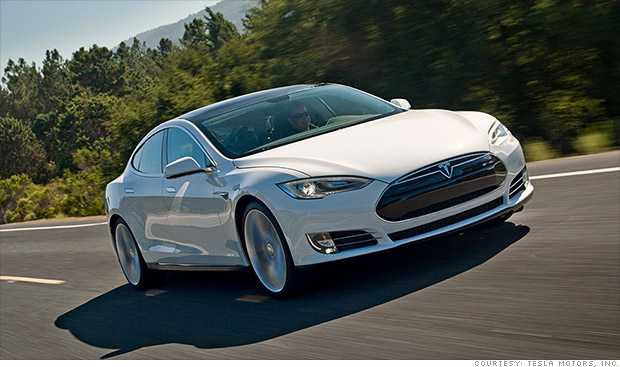 Consumer Reports is calling the Tesla Model S the best car it has ever tested. The Model S, an all-electric plug-in car, earned a score of 99 out of a possible 100 in the magazine's tests.
The score would have been higher but for the fact that the all-electric car does need to stop and recharge during extremely long-distance drives.
"If it could recharge in any gas station in three minutes, this car would score about 110," said Jake Fisher, head of auto testing for Consumer Reports. Fisher called the car's performance in the magazine's performance tests "off the charts."...
...no car at any price has ever scored higher...
MORE...