3

This titanium and carbon fiber system was created specifically to work seamlessly with the 3.6L V6 EcoBoost engine in the Ford GT underscoring its unique acoustic exhaust signature. It incorporates BORLAPolyphonic Harmonizer and SwitchFireTM technology for improved performance and gives it a specific ATAK sound. This new Harmonizer technology employs patented construction with mandrel-bent pipes of varying diameters and lengths to generate multiple exhaust notes that harmonize and produce a clean, rich, full-bodied sound.
The SwitchFire design truly blends the combustion pulses from both sides of the engine, eliminating the turbulent center intersection of a standard X-Pipe to improve engine performance and create a unique, aggressive sound. The system is made of premium high-quality Titanium and features ultra-smooth mandrel-bent pipes for maximum flow and power, as well as precision CNC manufacturing techniques for an accurate fit. The dual 5" angle-cut carbon fiber tips are the final touch. The tips are attached to the body, and the exhaust pipes float within the tips to allow for system thermal expansion.
Click the link below to read more:
Peak Performance with Top Level Borla Custom Exhaust for Ford GT
Upgrade your Ford GT and give it unstoppable power with a new custom high-performance exhaust system by Borla. More details and full specs are in our write-up.

www.carid.com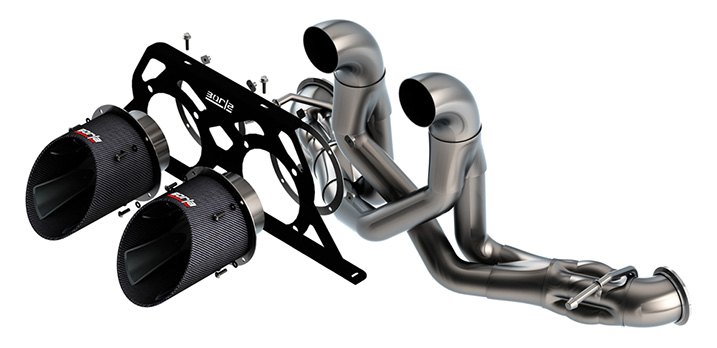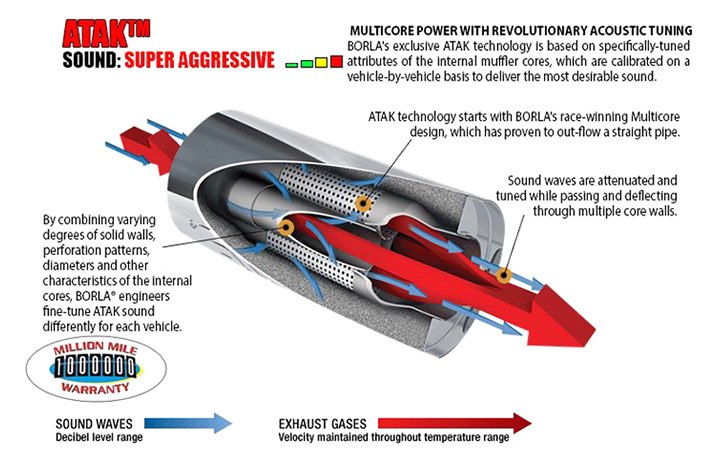 To browse the full catalog of Borla exhaust systems, use the link below:
Browse our digital shelves and get world-class performance exhaust systems, headers, mufflers, exhaust tips, and other top-quality components by Borla.

www.carid.com
If you have any questions, give our sales team a call at 800.505.3274 (Toll-Free) or 1.609.642.4700 (International).