If you need better protection for the rocker panels and lower portions of the doors of your new Ford Bronco while rock crawling, crossing rivers, or exploring challenging trails filled with different dangerous obstacles, you'd better pay attention to the latest Fab Fours releases. The company now offers perfect accessories able to perform their functions while also adding a striking visual appeal to the exterior of your truck. Check out new raw and black powder coat tube rock sliders by Fab Fours.
The design includes a solid tube construction made of 3/16" steel. At the same time, the rock sliders are light enough to prevent excessive fuel consumption. The frame is designed to sit tight to the vehicle frame thus improving the ground clearance. Sharp rock edges, logs, and other obstacles will not scrape or dent the body of your Ford with these reliable rock sliders by Fab Fours. The set will fit both 2-door and 4-door versions of the Bronco. The installation process is fairly quick and easy - these rock sliders are designed to fit your model perfectly without drilling or other modifications.
Click the link below to read more:
Fab Fours Introduced Rugged Rock Sliders for New Ford Bronco
Protect the sides of your Ford Bronco with new steel tubular rock sliders by Fab Fours. Rugged design, durable construction, attractive finish. More details in our write-up.

www.carid.com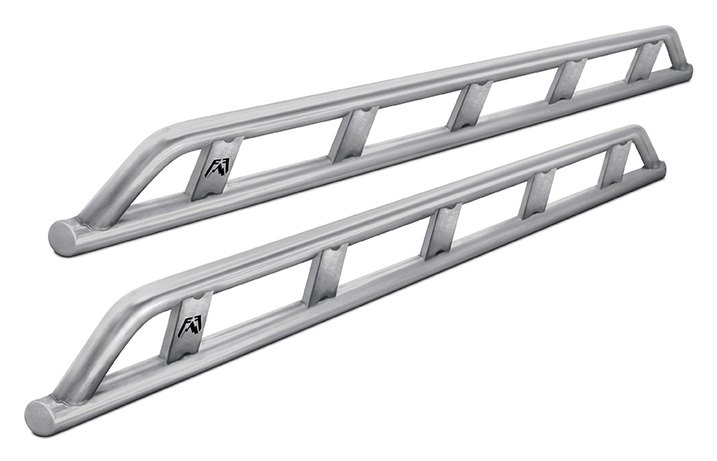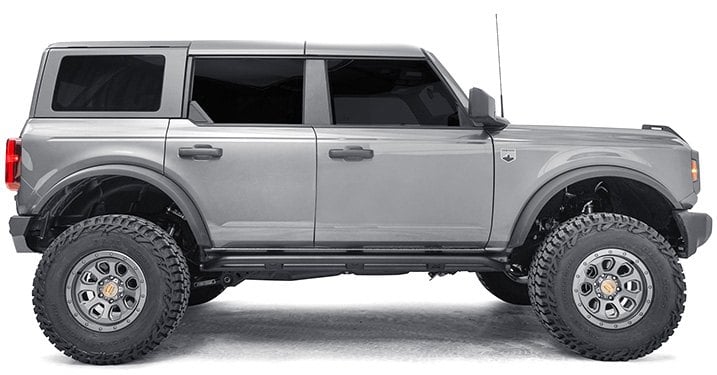 To browse the full catalog of Fab Fours parts and accessories, use the link below:
Fab Fours is the world's leading manufacturer of Truck and Jeep bumpers and accessories that pushes the boundaries of innovation and design ingenuity.

www.carid.com
Give our sales team a call at 800.505.3274 (Toll-Free) or 1.609.642.4700 (International) and we'll answer all your questions.