Discussion Starter
•
#1
•
FUEL-SIPPING FIESTA WITH ECOBOOST ENGINE GRABS MULTIPLE HONORS AT TEXAS AUTO WRITERS ASSOCIATION RALLY
Ford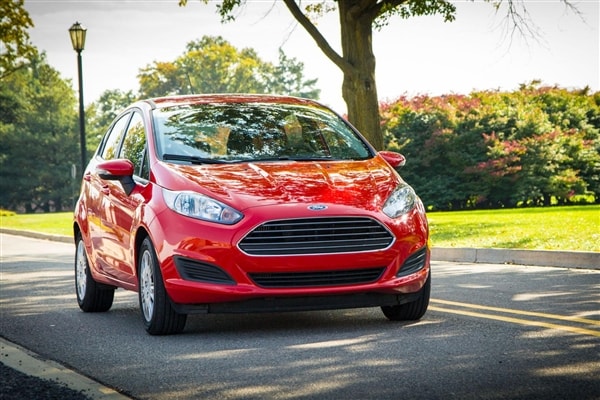 - Fiesta SE with 1.0-liter EcoBoost® engine wins Sub-Compact Car of Texas title
- Fiesta ST with 1.6-liter EcoBoost engine named Performance Compact Car of Texas and Best Value in the 49-vehicle competition
- 1.0-liter EcoBoost engine selected as Best New Feature by TAWA
- Fusion Energi captures TAWA Green Vehicle title
Ford Fiesta with the award-winning EcoBoost® engine won four major categories in a 49-vehicle event at the Texas Auto Writers Association (TAWA) Auto Roundup rally competition held Monday at Texas Motor Speedway.
Named Best Sub-Compact Car of Texas, the 2014 Ford Fiesta with the 1.0-liter EcoBoost engine has an EPA-estimated fuel efficiency rating of 32 mpg city, 45 mpg highway and 37 mpg combined. It is the only vehicle in the subcompact class with an EPA-estimated rating of 45 mpg that produces 120-plus horsepower. TAWA also named the 1.0-liter EcoBoost engine as Best New Feature.
More than 50 Texas auto writers selected Fiesta ST as the Best Value product of the TAWA event while selecting it as Performance Compact Car of Texas. In addition to a precision sport-tuned suspension and improved braking system, Fiesta ST packs a punch under the hood with a new high-output variant of the award-winning 1.6-liter EcoBoost four-cylinder engine yielding 197 horsepower and 202 lb.-ft. of torque.
Green Vehicle of Texas honors went to the Ford Fusion Energi plug-in hybrid, which delivers a 620-mile total range and up to 21 miles of all-electric range. It is EPA-rated at up to 108 MPGe.