naturally, from a foreign website...
Fisker Emotion electric car will have

4

00-mile

range


First images of the Emotion model have been revealed by founder Henrik Fisker, which promises 'game-changing' battery technology


AutoCar.co.UK
by Sam Sheehan - 31 October 2016

The Fisker Emotion, an electric car with a 400-mile range, has been revealed in images ahead of the car's debut expected late in 2017.
The electric model, which makes use of innovative
graphene battery
technology, has been designed by Henrik Fisker, the man behind the original Fisker brand and designer of models such as the BMW Z8 an Aston Martin DB9.
The images of the new Fisker Emotion model show that the car has an aggressive-looking front end and four gullwing doors. Inside, Fisker claims that clever packaging has enabled leg room and cabin space to be maximised.
"The entire cabin has been moved forward very much, and we lowered the bonnet of the vehicle to get better aerodynamics," Fisker told Autocar. "Because of the better packaging of an EV model, we have been able to create a more dynamic and sporty design but the legroom is on par with large luxury saloons."
Fisker said that he decided to "take a risk to change the proportions" because he wants the new model's design to be original. "It's a risk because people aren't used to it," he explained.
Powering the new model will be batteries developed by Fisker Nanotech, Fisker Inc's sister company and battery division. The company claims
graphene technology will enable longer range, faster charging times and longer battery life.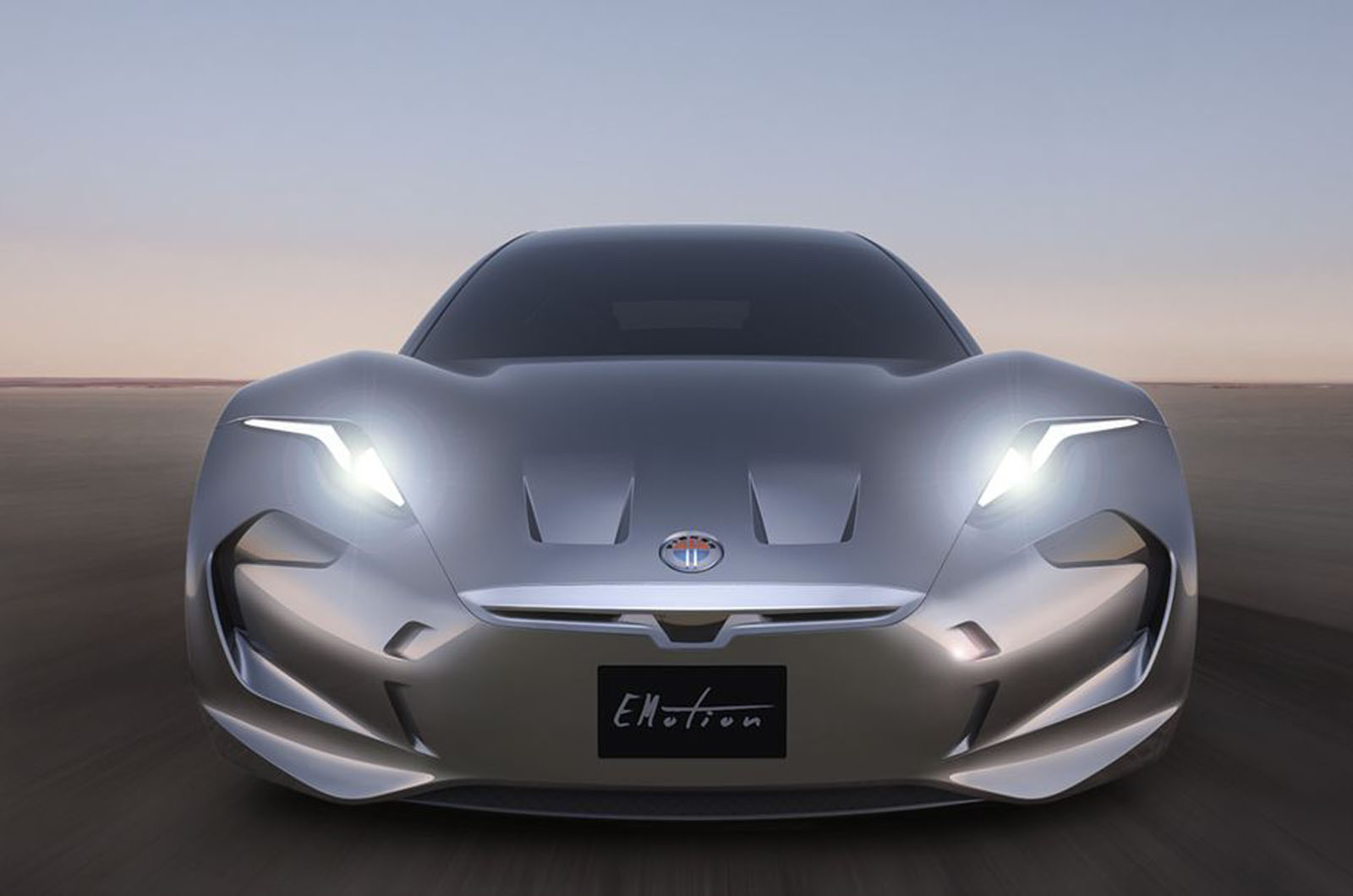 The finished car will be launched properly next year as the first model from Fisker Inc. It will be an expensive low-volume model with a
carbonfibre and aluminium structure
and batteries stored low in the car's floor.
The car will be built by VLF - a company Fisker partly owns - and will have the necessary hardware for autonomous drive modes. The software for this will be developed and supplied by external companies, in a move that Fisker believes will help to streamline costs and maximise efficiency.
Second model to follow
"There will also be a second, higher volume and lower cost model to follow," continued Fisker.
"Production for that will be handled by an established car maker,
because the established car brands have really mastered high volume, high-quality car production."
While he refrained from going into further detail as to what brand he hopes would produce this car, Fisker did at least confirm the model will be built upon a modular EV platform. "It will be scalable, so more models can be created from it in the future," he added.
With more models planned for the future, Fisker Inc could become a rival to the likes of Tesla and electric brands from mainstream car makers, including Mercedes' new EQ sub-brand.