The K&N company is known as the inventor and leader in the development and production of reusable cotton gauze filters used in cars, trucks, and SUVs. What started over half a century ago as a small experimenting racing workshop has grown into a global leader in innovating high-performance air intake technology.
Just recently, the company has introduced the new 77 Series high-flow performance cold air intake system designed as a direct replacement for the stock intake tube and air filter of the latest-generation Ford F-150. Use the system to gain a guaranteed increase in horsepower and torque.
K&N® - 77 Series High-Flow Performance Aluminum Polished Cold Air Intake System with Red Filter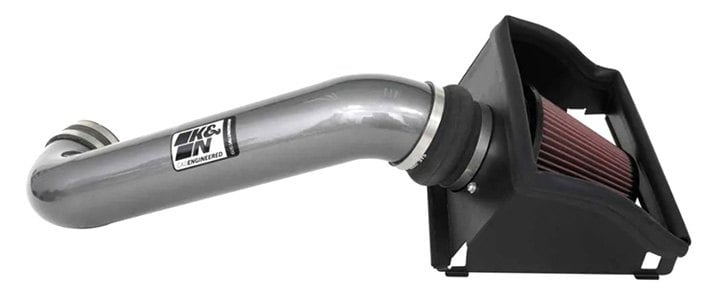 Fits:
2021 Ford F-150
Notes:
This product is NOT legal for installation on vehicles required to meet CARB standards and/or registered in California and other states following CARB standards, including NY and ME.
Specifications:
Series: 77 Series High-Flow Performance
Filter Shape: Round
Filter Color: Red
Tube Finish: Polished
System Type: Cold Air Intakes
Material: Aluminum
Air Filter Material: Cotton Gauze
Includes:
Air Intake
5 Stainless Steel Worm Gear Clamps
2 Coupler
Features:
Guaranteed to increase horsepower
Designed to improve throttle response and engine sound
Free-flowing aluminum tube
Replaces entire factory air intake system
Lasts up to 100,000 miles before service is required (depending on driving conditions)
Easy to install, usually in 90 minutes or less
Washable and reusable lifetime air filter
K&N Million Mile/10 Year Limited Warranty
Take a look at this page for more information about the new K&N product.
​