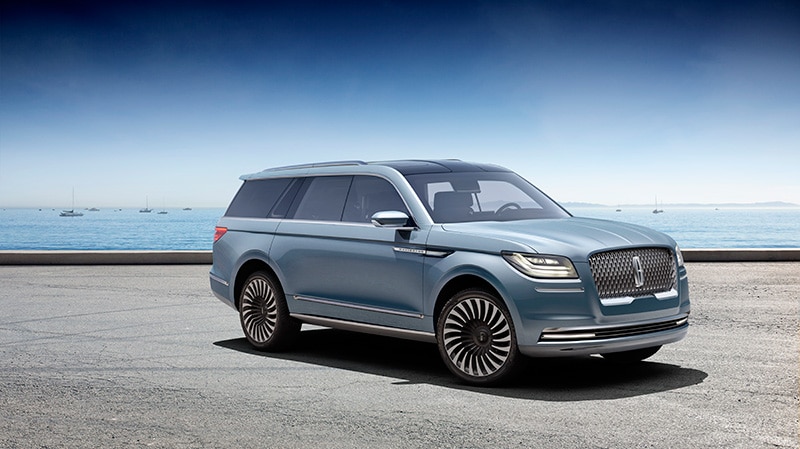 A New Navigator Concept Is Most Spacious, Luxurious Lincoln SUV Yet,
Bringing Quiet Luxury to More Customers
Lincoln today reveals the all-new Navigator Concept, introducing quiet luxury to full-size SUVs and offering a glimpse at what comes next for the brand's best-known nameplate.
"The all-new Navigator Concept reinforces our commitment to give every Lincoln client what we call quiet luxury – vehicles and experiences that are elegant, effortlessly powerful and serene," said Kumar Galhotra, president of Lincoln. "This kind of quiet luxury sets Lincoln apart. Now, we're showing fans of large SUVs how we can exceed their expectations, without being the loudest statement on the road."
Lincoln invented the large luxury SUV in 1997, and now is reimagining Navigator for modern clients interested in better performance, more space and further refinement.
Lincoln's design team drew inspiration from luxury sailboats and yachts when designing the new concept. This influenced everything from the clean, modern lines and Storm Blue paint on the exterior that mimics the grays and blues of sea and sky, to the teak finishes, custom gear and wardrobe management system found inside.
- See more at:
https://media.lincoln.com/content/lincolnmedia/lna/us/en/navigator-concept.html#sthash.vcqEXEli.dpuf