Discussion Starter
•
#1
•
I was bored at work so I drew up some Mercury Sketches:
First is the Mercury Custom Hot Rod:
Based on the Focus RS platform, the Mercury Custom Hot Rod would try to capture the soul of the old classic 50s Mercurys. Small nimble and quick. It would have the option for the 2.0 EcoBoost engine.
Here is the same picture but with notes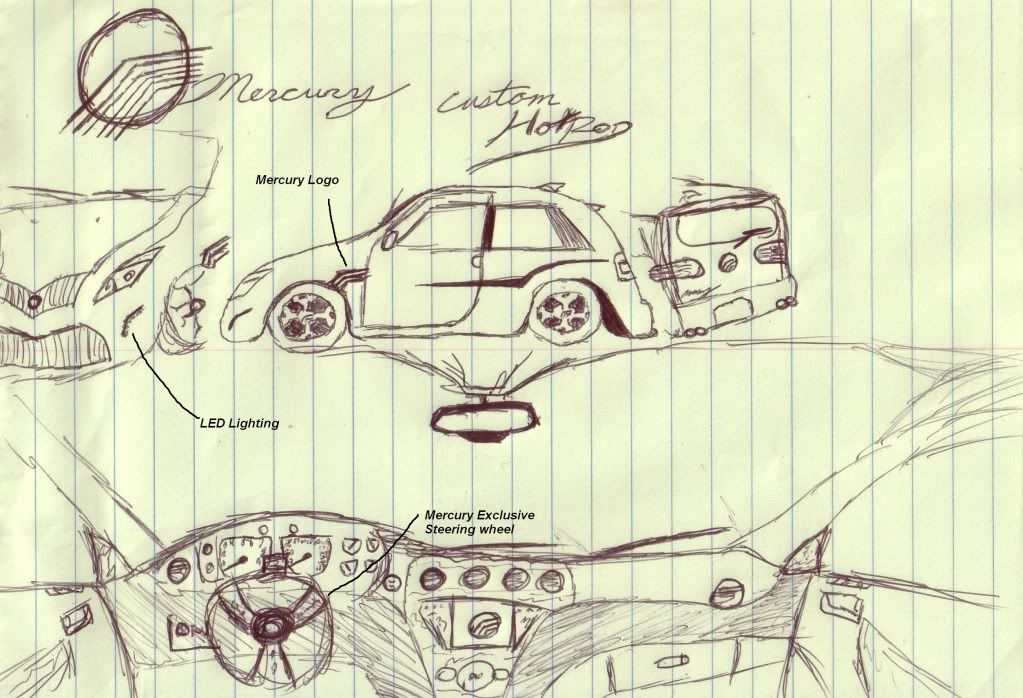 Next is a Retro Cougar:
Based on the Mustang platform but altered. Would have the option for a 4 cylender eco boost engine and the 6 cylender eco boost. There would be a limited edition Eliminator trim which would take the 5.0 V-8 and bore it out to a 5.2 (or 5.1 not sure which one would work out better). This engine would be a Lincoln-Mercury Exclusive engine and would only appear in their vehicles. It would have the same fuel economy but have a bump in power.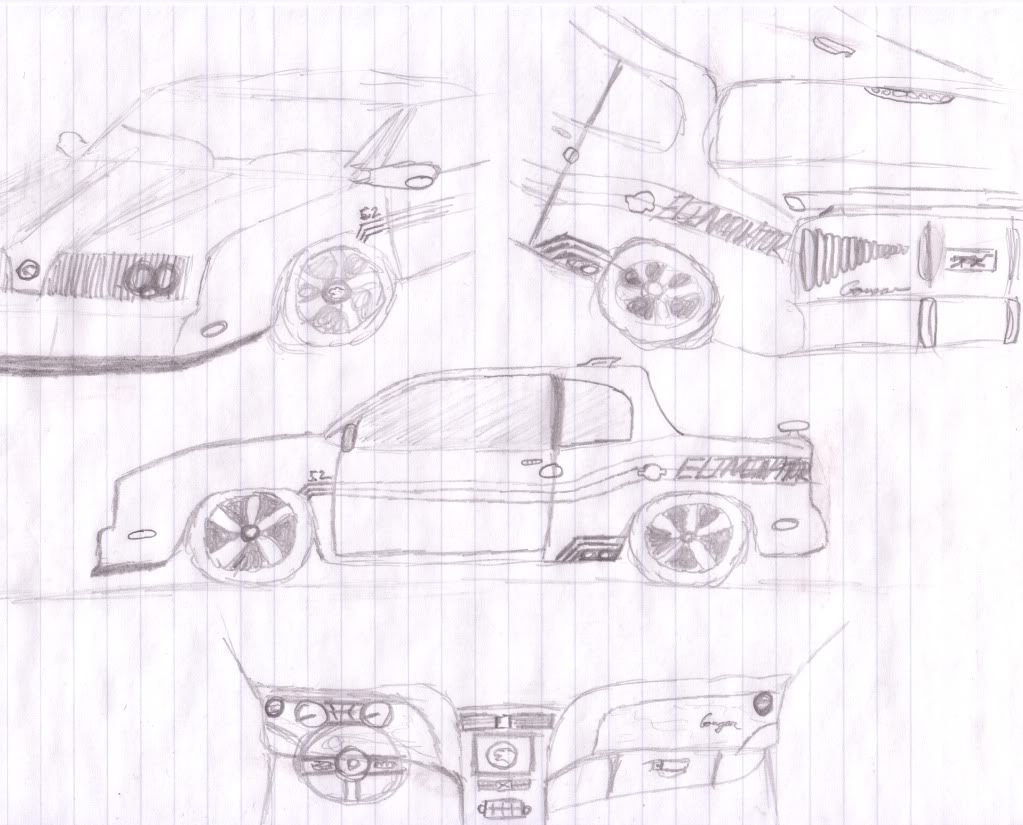 Notes:
Let me know what you guys think